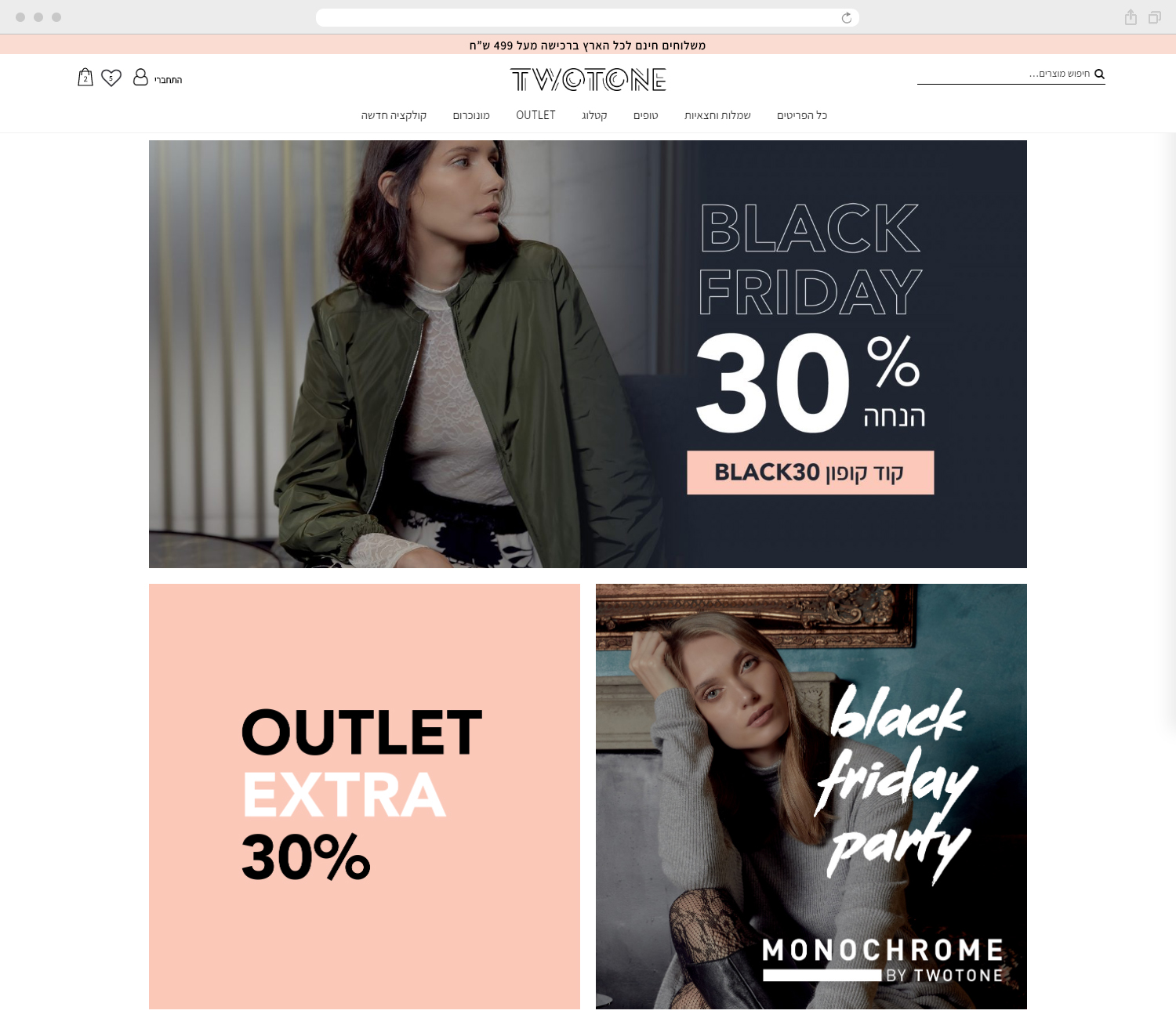 TwoTone uses the advanced clearing system on the Internet, together with Isracard and a profitable company, we have established an easy and convenient Internet terminal, which allows the customer to pay with confidence and simplicity. Of course, when the transaction is completed, a green invoice is sent to the customer with the transaction details, which saves the business owner printing or emailing manually.
TwoTone
Fashion store
ABOUT THE BUSINESS
TWOTONE is a apparel brand managed by spouses in life as well, not just business partners. Their motto is "We only design clothes that Zohar would wear".
OUR MAGIC
TWOTONE is a brand that requires a unique and elegant store, at least as much as the clothes they design. we created an advanced e-commerce store, which includes a wide range of customer retention features and increased sales for repeat customers.
www.twotone.co.il